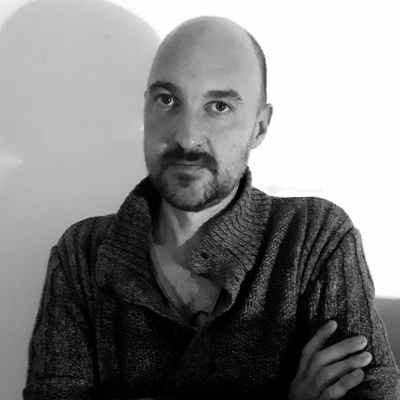 Onderzoeksgroep Kunstwetenschappen
Blijde-Inkomststraat 21 - bus 3313
3000 Leuven
+32 16 32 48 68
+32 16 32 50 50
Jeroen Verbeeck is a Ph.D. student in the Art History Department of KU Leuven (University of Leuven). He has taught art history in the St-Lucas University College of Art and Design (Antwerp). As a fellow at the Lieven Gevaert Research Centre for Photography, Art and Visual Culture (LGC), his current research focusses focusses on the representation of agency in the work of Allan Sekula. He has published in PhotoResearcher, Black Camera and Image [&] Narrative. As a scientific advisor, he was closely involved in the LGC's research presentation Allan Sekula: Mining section (Bureau des mines) in the Anatomical Theater in Leuven (2016) and the exhibition Allan Sekula. Sísif col·lectiu in Fundació Antoni Tàpies (2017).