Making Still Images with a Moving Camera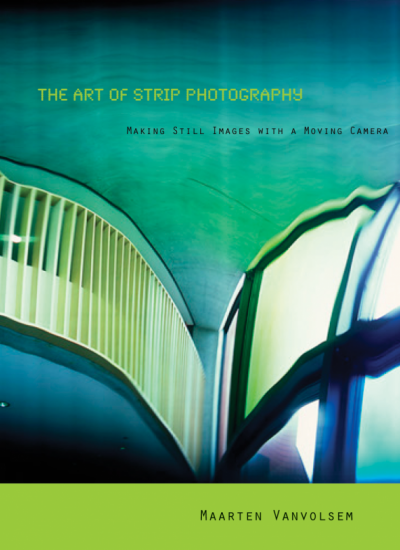 Photographic images can, apart from their capacity to show, convey an experience, a quality that has seldom been recognized. In this book the artist and photographer Maarten Vanvolsem explains how the strip technique can tell a different story of time and space in photographic images, a story that leads to new expressions and experiences of time and movement. The strip technique itself seems to be neglected in the debate on time and photography, although it has a long history. Its use is widespread and, especially in recent years, more and more artists rediscover the technique.
Based on an historical overview, a knowledge and understanding of the technique, and experiments with the building of cameras, this book will propose a new use of this forgotten art: a use in which the temporal terms 'speed', 'rhythm', and 'pace' are of more value than terms so often associated with photography such as 'freeze', 'split second', or 'capture'. Within the book one can find more than thirty artists using the strip technique for their artistic practice. A lot of the artwork produced goes beyond traditional photography and the standards set by the photo industry. The research also reveals the extent to which artists use the technique to rediscover the time-based possibilities of the photographic image.
€24, ISBN 9789058678409, paperback, 112 pp., English