The Photographic Work of Marcel Mariën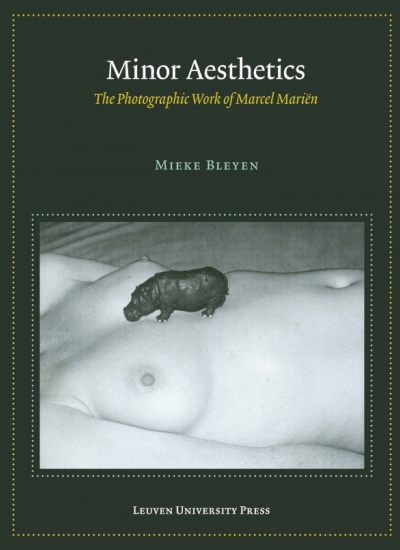 Marcel Mariën (1920–1993) was a key figure of Belgian post-war Surrealism. He is widely acknowledged for his landmark work on Belgian Surrealism and his collaboration with future Situationists like Guy-Ernest Debord in his journal Les Lèvres nues. Nevertheless, Mariën's texts, collages, photographs, film, and objects have to date remained understudied.
This is the first volume devoted to Mariën's photographic work. Through a series of close readings, Mieke Bleyen connects the collage and photographic practices of Mariën with his wider oeuvre, particularly with his archival and editorial activities. By applying Gilles Deleuze and Félix Guattari's concept of the 'minor', this book proposes an alternative reading of Mariën's anti-aesthetics and focuses on the affective range of his work. The figure of Mariën also serves as a case study that offers new perspectives on Belgian Surrealism's relation to mainstream Surrealism and the role of photography within Surrealism. This volume, moreover, raises a critique on 'major' art history's conception of time as linear progression and argues instead for twisted and extended temporalities in the case of Marcel Mariën.
€39,50, ISBN 9789058679680, paperback, 344 pp., English