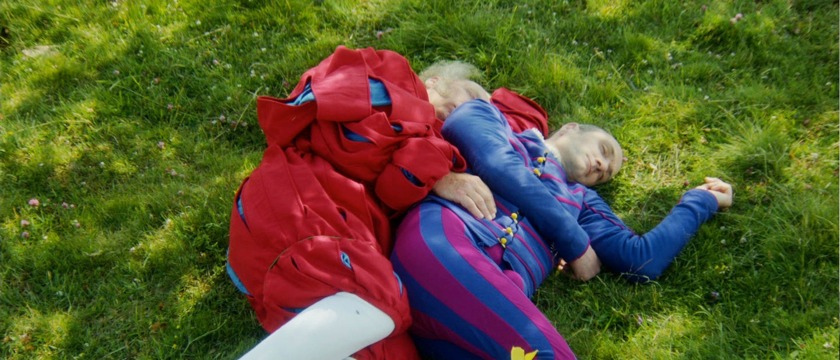 Several locations in Leuven
Is Thomas More's Utopia still a source of inspiration for artists today? This project gives an often spectacular answer to this question. The exhibition showcases how artists today treat the concept of 'utopia' in their work. Faithful to Thomas More, they depict both the success and failure of the search for an ideal world.
Yto Barrada, Ursula Biemann & Paulo Tavares, The Otolith Group, Allan Sekula and Adrien Tirtiaux critically explore the ecological, political and social impact of the contemporary Utopia. In short: 500 years of Utopia in a special, actualized form. What is more, this arts tour is free, so there is an extra reason not to miss this exciting project. It is curated by Stéphane Symons, Hilde Van Gelder and Eva Wittocx.
'Tracing the Future' will occupy all of Leuven: All over Leuven you can see creative interpretations of the contemporary concept of utopia. The works are exhibited at different locations: KU Leuven University Library, the Kadoc Chapel, Leuven City Park and the Anatomical Theatre. These historic locations in Leuven are all stops on the contemporary arts tour. Tracing the Future presents films and installations: both new and older work by leading contemporary artists.
Tracing the Future is a double project with an exhibition on Yto Barrada at M - Museum Leuven. It is organized by the KU Leuven Committee for Contemporary Art in partnership with the Lieven Gevaert Research Centre for Photography, Art and Visual Culture at the Faculty of Arts, the Faculty of Philosophy and M – Museum Leuven. The exhibition is supported by KU[N]ST Leuven, KADOC, the Central Library and the KU Leuven Campus Service. The curator of 'Allan Sekula: Mining Section ( Bureau des mines )' at the Anatomical Theatre, with works from the collection of the M HKA, is Anja Isabel Schneider.