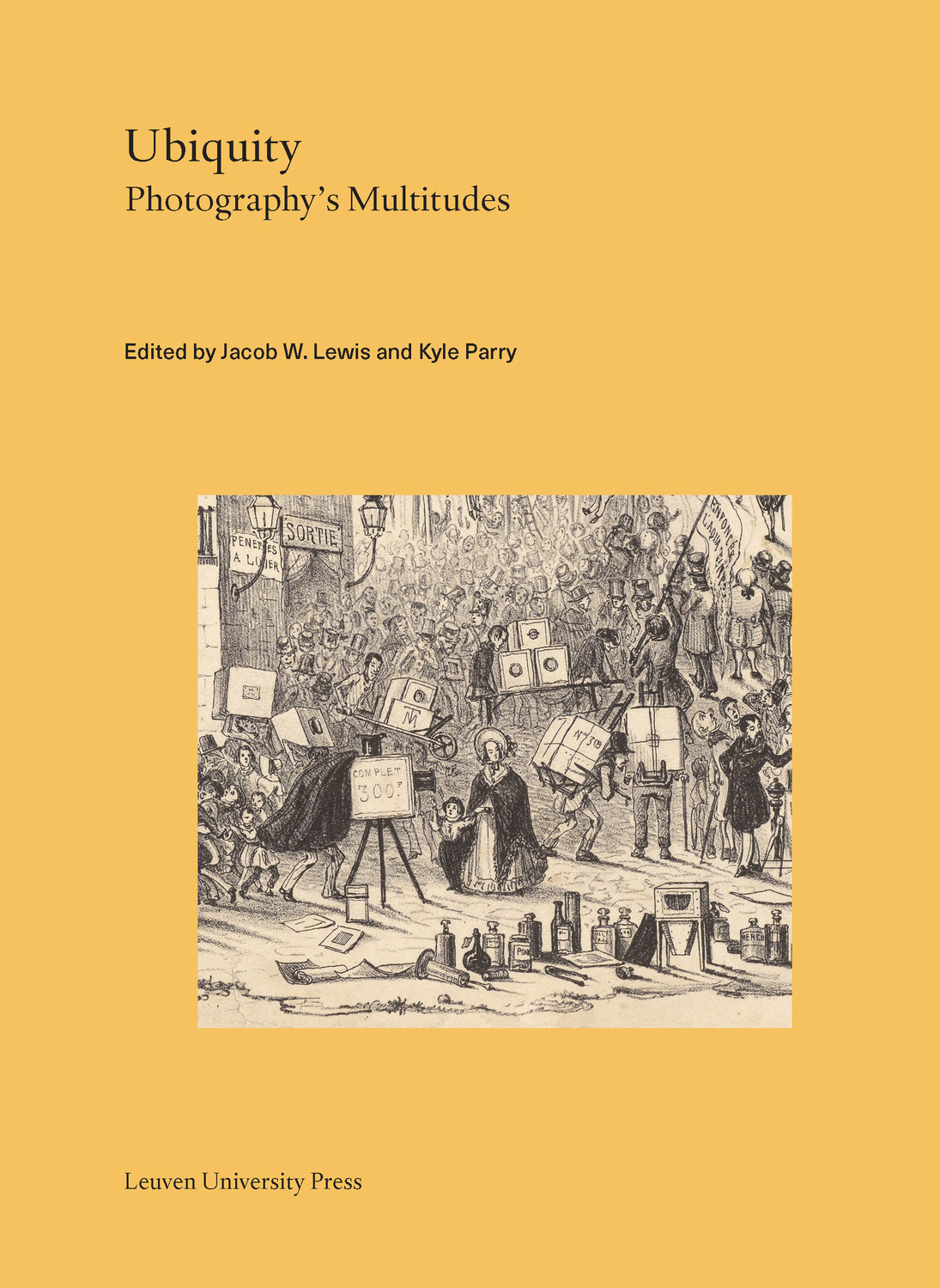 Lieven Gevaert Series
Volume 31
2021
A critical anthology on the widespread use and influence of photography
From its invention to the internet age, photography has been considered universal, pervasive, and omnipresent. This anthology of essays posits how the question of when photography came to be everywhere shapes our understanding of all manner of photographic media. Whether looking at a portrait image on the polished silver surface of the daguerreotype, or a viral image on the reflective glass of the smartphone, the experience of looking at photographs and thinking with photography is inseparable from the idea of ubiquity—that is, the apparent ability to be everywhere at once. While photography's distribution across cultures today is undeniable, the insidious logics and pervasive myths that have governed its spread demand our critical attention, now more than ever.
Contributors: Kate Palmer Albers (Whittier College), Ariella Aïsha Azoulay (Brown University), Maura Coughlin (Bryant University), Niharika Dinkar (Boise State University), Michelle Henning (University of Liverpool), Jacob W. Lewis (University of Rochester), Mohammadreza Mirzaei (University of California, Santa Barbara), Joseph Moore (independent artist), Derek Conrad Murray (University of California, Santa Cruz), Kyle Parry (University of California, Santa Cruz), Annie Rudd (University of Calgary), Mette Sandbye (University of Copenhagen), Catherine Zuromskis (Rochester Institute of Technology)
The print version is now available at Leuven University Press and the open access e-book at OAPEN Library, JSTOR, and Project MUSE.
This publication is GPRC-labeled (Guaranteed Peer-Reviewed Content).