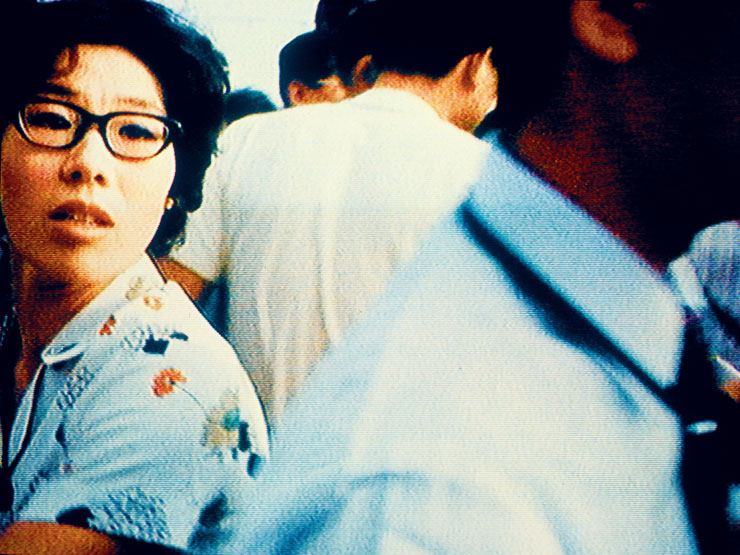 In the wake of the rising popularity of curatorial programmes, the shifting positions of both artist and curator have been the subject of intense debate in recent years. Crucial to these debates is the question of how to deal with the potential and agency of specific works of art and the relations established between them. In a recent interview Gavin Wade talked about his view on artist-curators by distinguishing between having work on show and the activity of showing as such. "(...) I propose that art is exhibition, that art is not exhibited but that art exhibits, that exhibition is a fundamental function of being human, and the fundamental process of art." (On Curating, June 2013).
The two-day international conference THAT ART EXHIBITS will draw attention to what it means for art to exhibit. The conference wants to bring together research projects that integrate processes of artistic agency and mediation in the field of contemporary art and visual culture at large, beyond the ostensible dichotomy between artist and curator. Its aim is to explore the notions of curation and display/exhibition as artistic research practices. THAT ART EXHIBITS will question the opportunities of transformation made possible by positioning things, actions, and interventions in relation to each other in a specific temporal and spatial setup.
The conference is free, but registration is required. Please visit www.thatartexhibits.info for the conference details and the registration form.
THAT ART EXHIBITS is an EARN conference organised by LUCA School of Arts, rAAk (Research Center for Architecture & the Arts at KU Leuven Association) and the Lieven Gevaert Centre. EARN (European Artistic Research Network) was established to share and exchange knowledge and experience in artistic research; foster mobility, exchange and dialogue among art researchers; promote wider dissemination of artistic research; and enable global connectivity and exchange for artistic research.
PROGRAMME
//Thursday October 13//
LUCA School of Arts, Paleizenstraat 70, Brussels
09h00 – registration
09h30 – opening statements
10h00 – Keynote Barnaby Drabble & Federica Martini
11h00 – presentations: Naomi Siderfin, Dieter De Vlieghere
11h55 – coffee break
12h05 – presentations: Ola Hassanain, Ana Adamovic & Zsuzsi Flohr
13h00 – lunch
13h40 – presentation: John Ryan Brubaker
14h00 – Keynote Johan Grimonprez
14h45 – presentations: David Steans, Tuula Närhinen, Cathy O'Carroll
16h00 – coffee break
16h15 – presentations: Filip Van Dingenen, Irina Gheorghe, Wim Goossens
17h30 – end
Villa Empain, Franklin Rooseveltlaan 67, Brussels
Exhibition visit: "Decor"
20h00 – Keynote Chus Martínez
//Friday October 14//
Beursschouwburg, A. Ortsstraat 20-28, Brussels
09h30 – Keynote Gavin Wade
10h15 – presentations: Alaena Turner, Sarah Kate Wilson, Haseeb Ahmed
11h30 – coffee break
11h45 – presentations: Eva Cardon, Jeroen Verbeek, Anja Isabel Schneider
13h00 – lunch
14h00 – round table and conclusions
15h00 – end
Anatomic Theatre, Minderbroedersstraat 52, Leuven
16h30 – guided exhibition tour: Allan Sekula: Mining Section (Bureau des mines)
presentation: Allan Sekula: Mining Section (Bureau des mines). Collaborative Notes, AraMER, 2016.