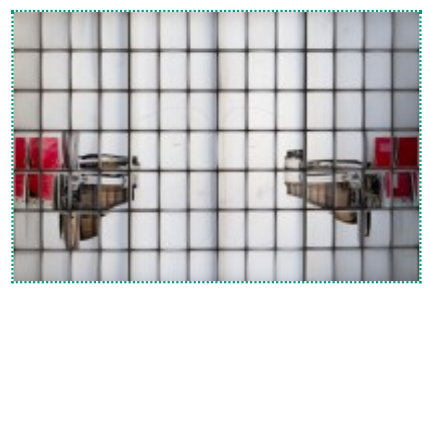 Marina Pinsky
Alexander Streitberger, Hana Miletić & Marina Pinsky
S.M.A.K.
Jan Hoetplein 1
9000 Gent
Signal or Noise is the second part of the exhibition The Photographic which applies an extended concept of photography, from discipline to mentality. The first chapter, Other Pictures (2017-18), questioned the special potential of the still image. A perspective that with this exhibition is reversed: we turn the gaze inwards and explore the extended apparatus of the photographic as a crucial framework for contemporary human existence.
On the last day of the exhibition S.M.A.K. presents in collaboration with the Lieven Gevaert Centre a lecture and two artists talks. Following a reflection on the exhibition by Alexander Streitberger, the exhibition curators Tanja Boon and Martin Germann from S.M.A.K. will have artists talks with Hana Milétic and Marina Pinsky, who both participated in 'Signal Or Noise – The Photographic II'
Alexander Streitberger is Professor of Modern and Contemporary Art History at the Université catholique de Louvain (UCL), and Director of the Lieven Gevaert Research Centre for Photography, Art and Visual Culture. He is editor of the Lieven Gevaert Series. His research interests are focused on the relationship between language theory and art in the 20th century, photographic art and the theory of photography since the 1960s, photography and the book, the encounter between the still (photographic) and the moving (filmic) image, and panoramic and dioramic images in contemporary art and visual culture. He also curated exhibitions on contemporary art and photography such as Peter Downsbrough / Artists and Photographs (Museum of Louvain-la-Neuve, 2009), Prozesse (Processes) (Curated by, Vienna, 2012) and Passages. Photography in contemporary video art (Museum of Louvain-la-Neuve, 2015). His publications include: Ausdruck – Modell – Diskurs. Sprachreflexion in der Kunst des 20. Jahrhunderts (Reimer, 2004), Situational Aesthetics. Selected writings by Victor Burgin (Leuven University Press, 2009), Shifting Places: Peter Downsbrough, the Photographs (Leuven University Press, 2011), De l'autoportrait à l'autobiographie (Minard, 2011), The Photofilmic. Entangled Images in Contemporary Art and Visual Culture (Leuven University Press, 2016).
Hana Miletić (b. 1982 in Moscow) lives and works in Brussels. She was a resident at Van Eyck in Maastricht (2014-15) and is currently associated artist of Beursschouwburg, Brussels (2016-21). In 2015, she was awarded the BOZAR Prize in the framework of The Young Belgian Art Prize. In 2016, she participated in Festival Indiscipline at Palais de Tokyo, Paris, and in 2017, she took part in the 13th Sharjah Biennial. Last year, WIELS Contemporary Art Centre, Brussels presented her first extensive institutional solo exhibition. Currently her work is on view in the group exhibition Life to come in Metro Pictures gallery, New York.
Marina Pinsky (b. 1986 in Moscow) lives and works in Berlin and Brussels. She received her BFA from the School of the Museum of Fine Arts, Boston in 2008 and MFA from UCLA in 2012. Recent solo exhibitions of her work include Kunstverein Göttingen, 303 Gallery, New York, USA; Parallel, Oaxaca, MEX; Sydney, Sydney, AU; De Vleeshal, Middelburg, NL; Kunsthalle Basel, CH; White Columns, New York, USA; LACMA Special Projects, Los Angeles, USA; and C L E A R I N G Brussels, BE. Her work has been featured in group exhibitions at Riga International Biennial of Contemporary Art, Riga, LV; WIELS, Brussels, BE; MoMA, New York, USA; Hammer Museum, Los Angeles, USA and La Biennale de Lyon, FR.