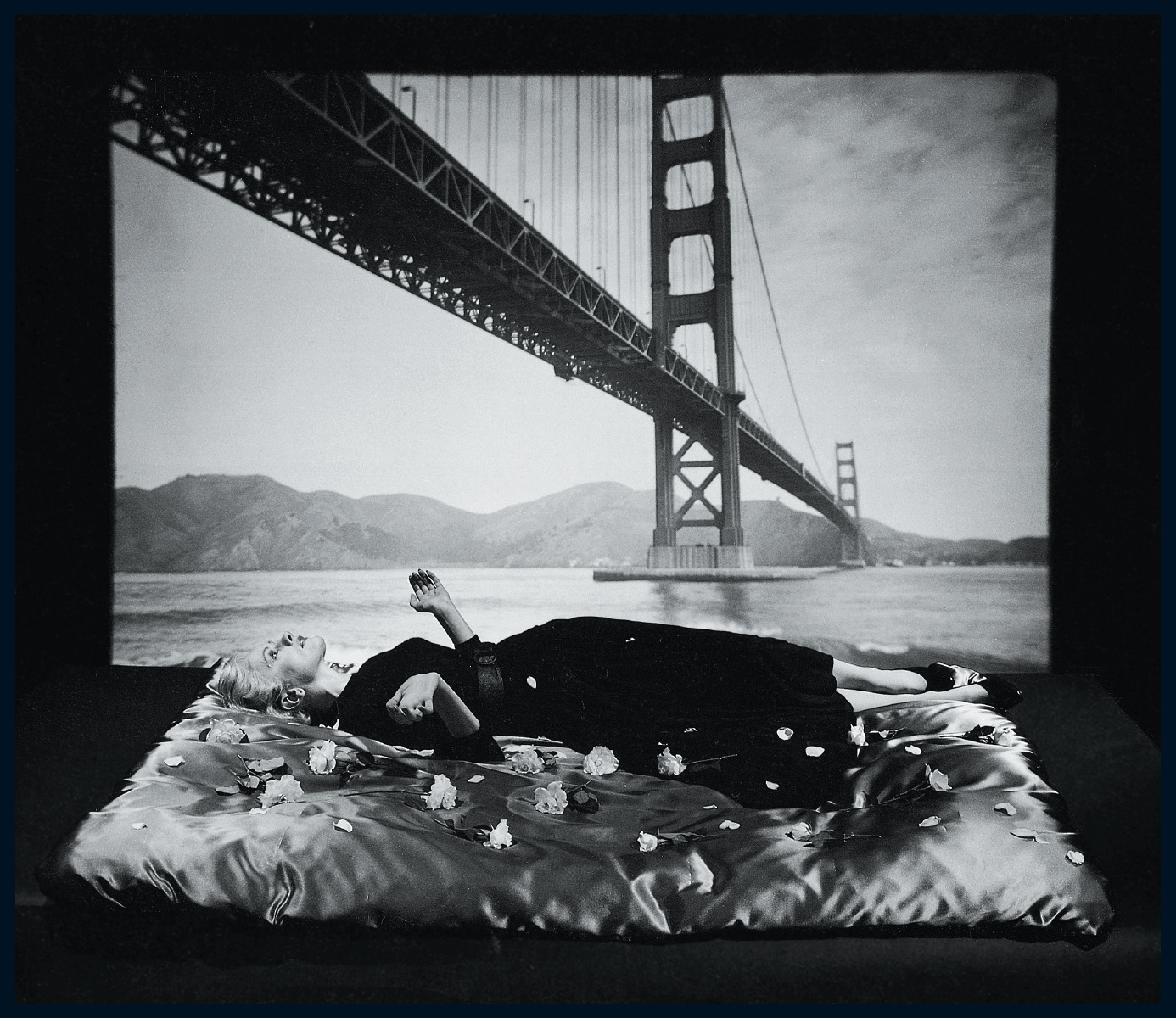 BURGIN Victor, The Bridge, 1984, Collection privée, ©Victor Burgin
Victor Burgin
6.30 pm 
The lecture will be followed by an exchange with the audience
Online on Zoom (link to be received upon registration)
Highly influential both as an artist and as a writer Victor Burgin is one of the major figures of conceptual art. His artistic work, which has been widely exhibited throughout the world, explores the relationship between language and image, with a particular interest in the intersections of subjective desire and socio-political organization within the field of representation.
Victor Burgin is a professor at the University of Southampton and the author of more than twenty theoretical works which have a profound influence in the area of photography and image theory.
The conference is organised in the context of the exhibition STAGED BODIES highlighting the many ways in which the human body has been represented in photographic art since 1970. Starting from his extensive photo-text work The Bridge (1984), which is part of the exhibition, Victor Burgin will discuss the mise-en-scène of the body in The Bridge in the light of what might appear as the 'absence' of the body in his 2019 work Afterlife. Beginning at 6.30 pm, Burgin's talk will be followed by an exchange with the audience.
- The lecture is in English
- Thursday 19 November at 6.30 pm
- Online on Zoom (link to be received upon registration)
- Price: free
- Registration via the online form
Due to a limited number of places, early registration is recommended.