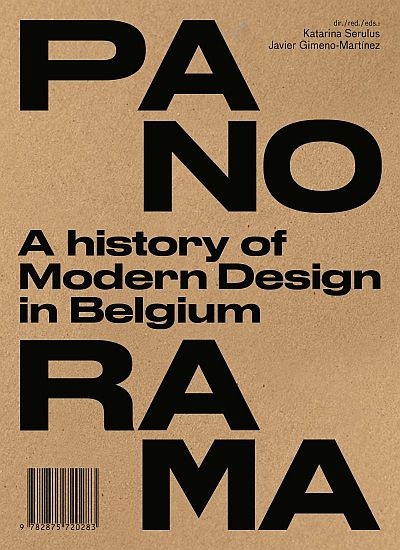 -
Every day from 10:00-18:00.
Closed on Tuesdays.
ADAM - Brussels Design Museum
Belgiëplein 1
1020 Brussels
"Panorama. A History of Modern Design in Belgium" is the exhibition curated by Katarina Serulus and Thierry Belenger. Javier Gimeno-Martinez, member of the LGC, and Katarina Serulus prepared the wonderful catalogue for this event.
The exhibition brings an overview of a hundred years of modern design in Belgium. Starting with the world-famous Art nouveau style at the turn of the nineteenth century, it covers the social aspirations of the interwar avant-garde movement, the pedagogical experiments at the La Cambre school, the post-war design craze, the promotion of modernist Belgian design by the Brussels Design Centre and the impact of the environmental crisis in the 1970s. Through objects, graphic material, pictures and original film fragments, the exhibition showcases the multiple faces of modern design in Belgium: infused with social ambitions to improve everyday life, as an economic tool to boost the national economy and as a marker of the Belgian nation on large international exhibitions.
Belgium is not generally immediately associated with design. Nevertheless, design is intertwined with the country's history: art movements such as Art Nouveau were born here, and iconic events such as Expo 58 were created under the flag. Panorama reveals this design history and shows how design was used by the Belgian state in different ways throughout history.