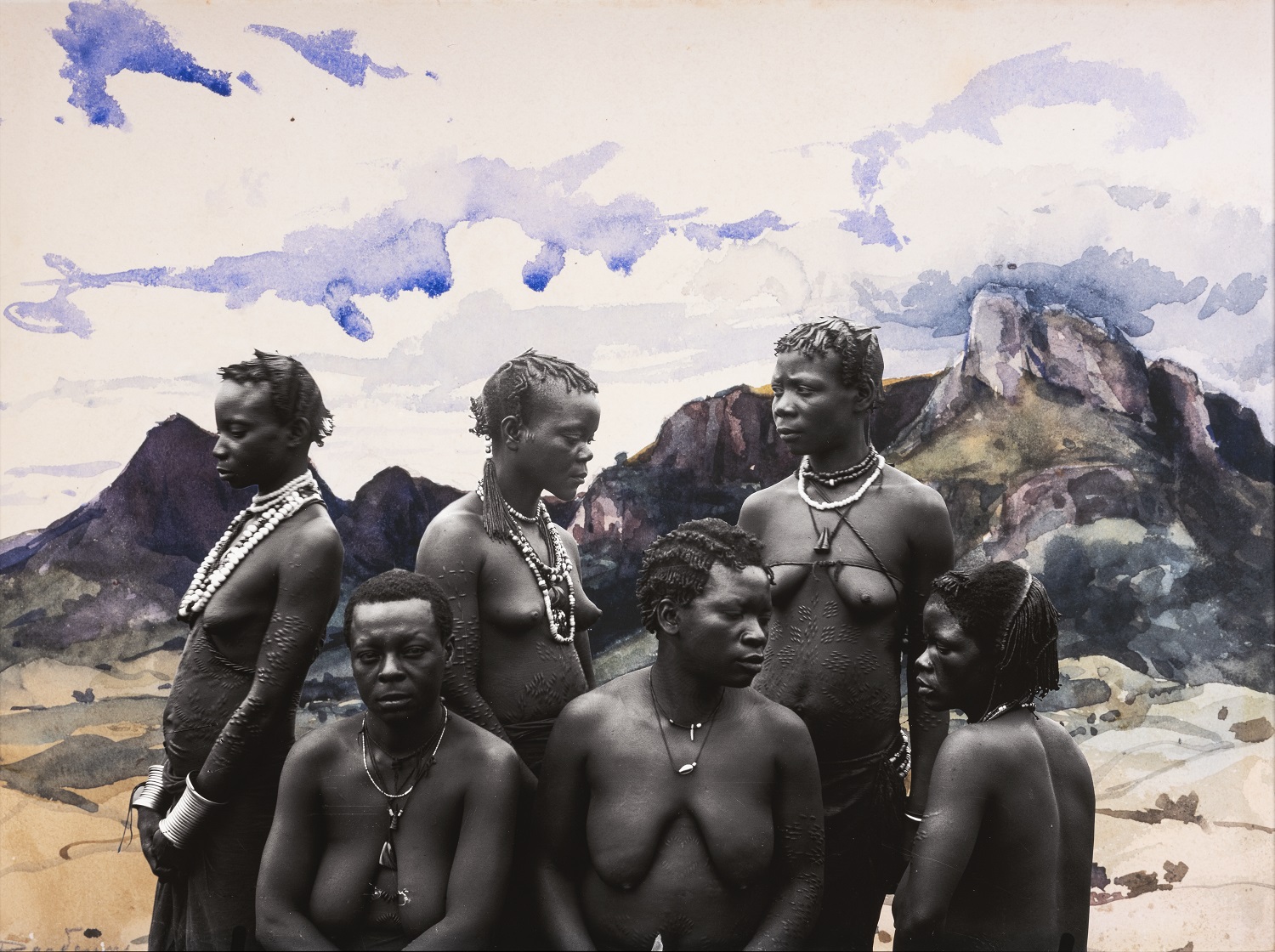 Sammy Baloji, Portrait #3 : groupe de femmes Urua sur fond d'aquarelle de Dardenne, 2011 (de la série Congo Far West). © Sammy Baloji. Courtesy: Musée d'Ixelles
Alexander Streitberger
ISELP
31 boulevard de Waterloo
1000 Bruxelles
For one evening, a work from the collections of the Ixelles Museum will be shuttled to ISELP to tell us about its history and its specificities. An art historian, a critic, or a curator has chosen it. He/she comments on it in its presence, based on its material reality. TRANSIT is a joint initiative of ISELP and the Musée d'Ixelles.
For the occasion, Alexander Streitberger proposes a work by Sammy Baloji entitled Portrait # 3: Group of Luba women against watercolor by Dardenne, a photographic montage dating from 2011 and part of the series Congo Far West.
Born in Lumumbashi (DRC) in 1978, Sammy Baloji is initially a photographer. Using different mediums (videos, photographs, installations, sculptures...), he explores the imprint of colonization in Congolese reality today as well as in the collective imagination and photographic archives in Europe.
Alexander Streitberger is professor of art history at the Catholic University of Leuven, and director of the Lieven Gevaert Research Centre for Photography, Art and Visual Culture (Leuven). He co-edits the Lieven Gevaert Series, a collection of books devoted to the history and theory of photography.
The presentation will be held in French.