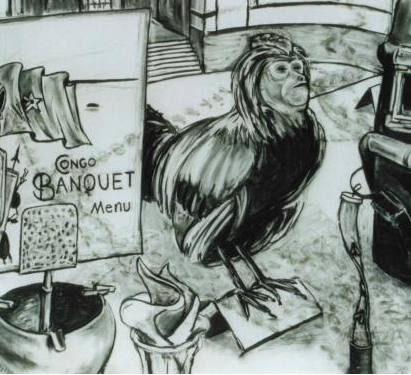 © Wendy Morris, Bully Beef, 2007
Nes 45
1012 KD Amsterdam
Netherlands
LGC member Wendy Morris is participating in a new exhibition 'Vastbesloten en Verlangend' at De Brakke Grond in Amsterdam. In this exhibition, six video artworks explore a unified Europe.
Determined and desiring, but also recalling and reaffirming, are reoccurring terms in the Maastricht Treaty, signed on 7 February 1992 by the then twelve European member states. The filmmakers refer to the historical facts that mark the beginning of the 20th century Europe, and shed their light on a contemporary quest: what remains today of the euphoria that the states then experienced in Maastricht and - above all - in Europe? Vastbesloten en Verlangend consists of six unique interpretations about the echoes of the past, the consequences of the treaty and relations today.
The program is curated by Ive Stevenheydens, curator at Argos, Center for Art and Media in Brussels.
Artists include: Teresa Cow, Jan Locus, Wendy Morris, Ria Pacquée & An van Dienderen