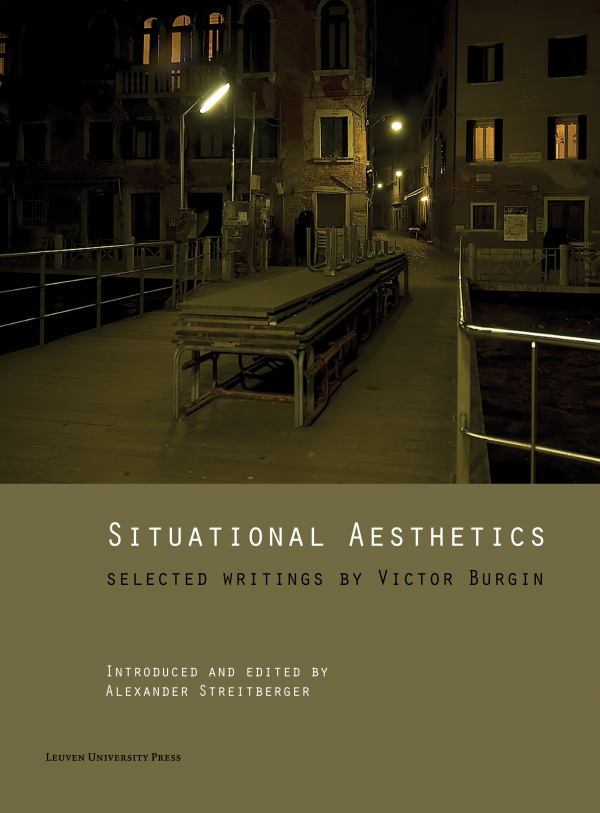 Lieven Gevaert Series
Volume 09
2009
Highly influential both as an artist and as a theoretician Victor Burgin figures amongst the most insightful thinkers on visual culture in recent times. His writings focus on the production of meanings and affects through images – at the intersections of subjective desire and sociopolitical organization – and cross a diversity of representational practices (photography, film, painting, advertising, television, the internet) and theoretical fields (semiotics, psychoanalysis, feminist theory, cultural studies).
The essays in this volume provide a succinct overview of Burgin's rich and multifaceted work during the last forty years – from its origins in debates within the Conceptual Art movement to its present concern with everyday perception in the environment of global media. The selection includes such classic essays as 'Situational Aesthetics' and 'Photographic Practice and Art Theory', together with less widely-known articles such as 'Work and Commentary' and the previously unpublished essays 'Shadows, Time and Family Pictures' and 'Monument and Melancholia'.
The essays are arranged chronologically in sections to represent four salient phases of Burgin's preoccupations: Conceptual art and photography; A psychical realism; The city and global media; Infinite film. Each section is preceded by an exchange between Victor Burgin and the book's editor, Alexander Streitberger, to introduce the main lines of thought. Examples from Burgin's visual works, selected by the editor in consultation with the artist, accompany each section.
€45, ISBN 9789058677686, paperback, 398 pp., English