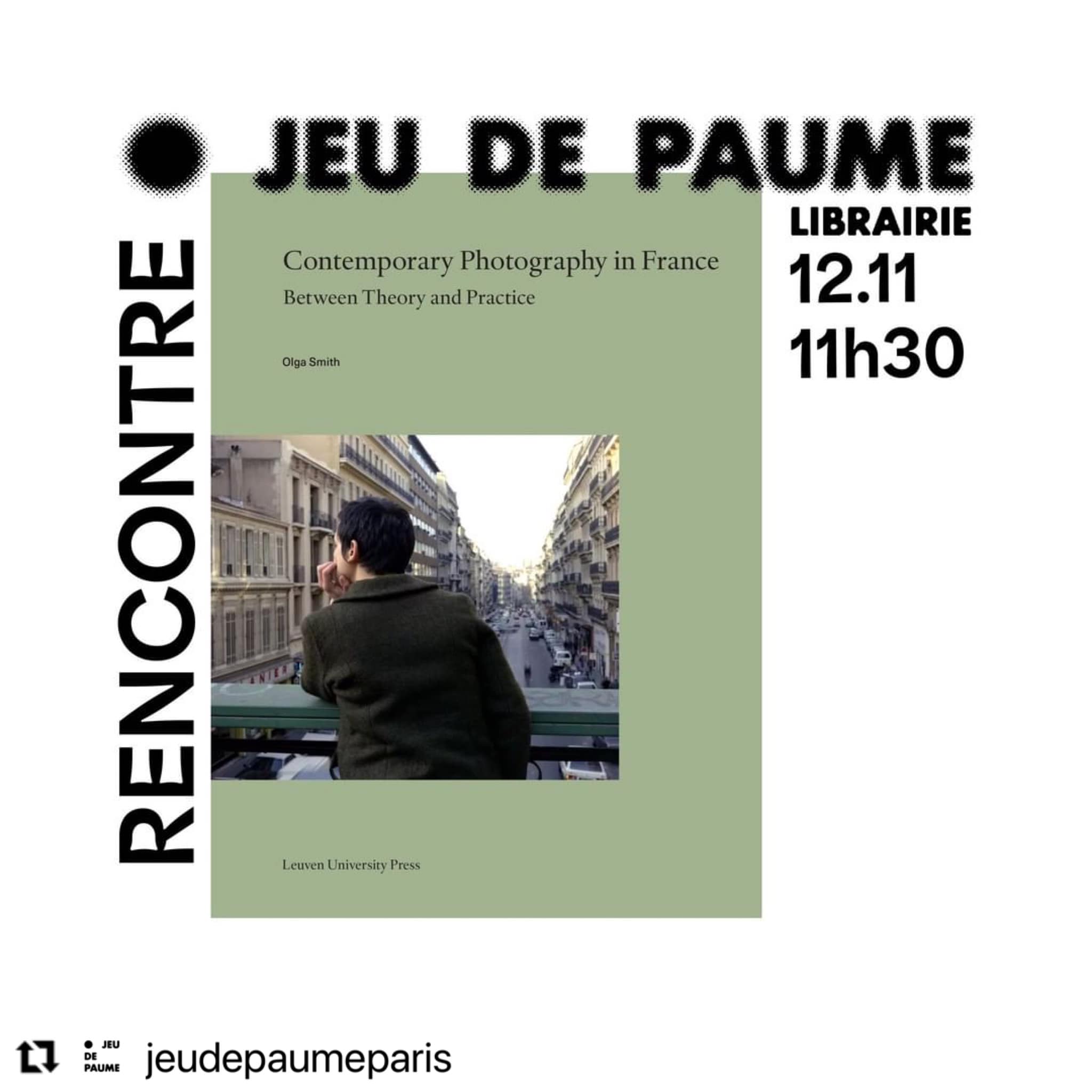 Olga Smith, Michel Poivert, David Bate, moderated by Hilde Van Gelder
Rencontre librairie avec Olga Smith 
11h30 
Rencontre librairie avec Olga Smith 
À l'occasion de la sortie de Contemporary Photography in France
Le 12 novembre 2022 
à 11h30 
Jeu de Paume - Paris
La librairie du Jeu de Paume et les Éditions de Leuven University Press vous invitent à rencontrer Olga Smith, historienne de l'art, spécialiste de l'art contemporain et la photographie à l'occasion de la sortie de l'ouvrageContemporary Photography in France: Between Theory and Practice.
Olga Smith dialoguera avec Michel Poivert et David Bate l'un et l'autre professeur et historien de la photographie.
La rencontre sera modérée par Hilde Van Gelder professeur et historienne de la photographie, directrice de la collection photographie aux éditions de l'Université de Louvain.
La rencontre se déroulera en anglais et en français.
Contemporary Photography in France: Between Theory and Practice 
Cet ouvrage retrace les grandes lignes de l'évolution de la photographie en France des années 1970 à nos jours. Un compte rendu décennie par décennie révèle des points de convergence inattendus dans la création photographique contemporaine, et la met en dialogue avec la philosophie française.
Dans cette analyse, la photographie a une relation avec les événements historiques, culturels et intellectuels qui ont défini l'expérience nationale française dans la période contemporaine. Le paysage constitue un point de mire particulier pour étudier des questions d'une importance capitale, notamment l'identification nationale, le passé colonial, les héritages de la modernisation et la dégradation de l'environnement.
Infos pratiques
Accès libre sur réservation.