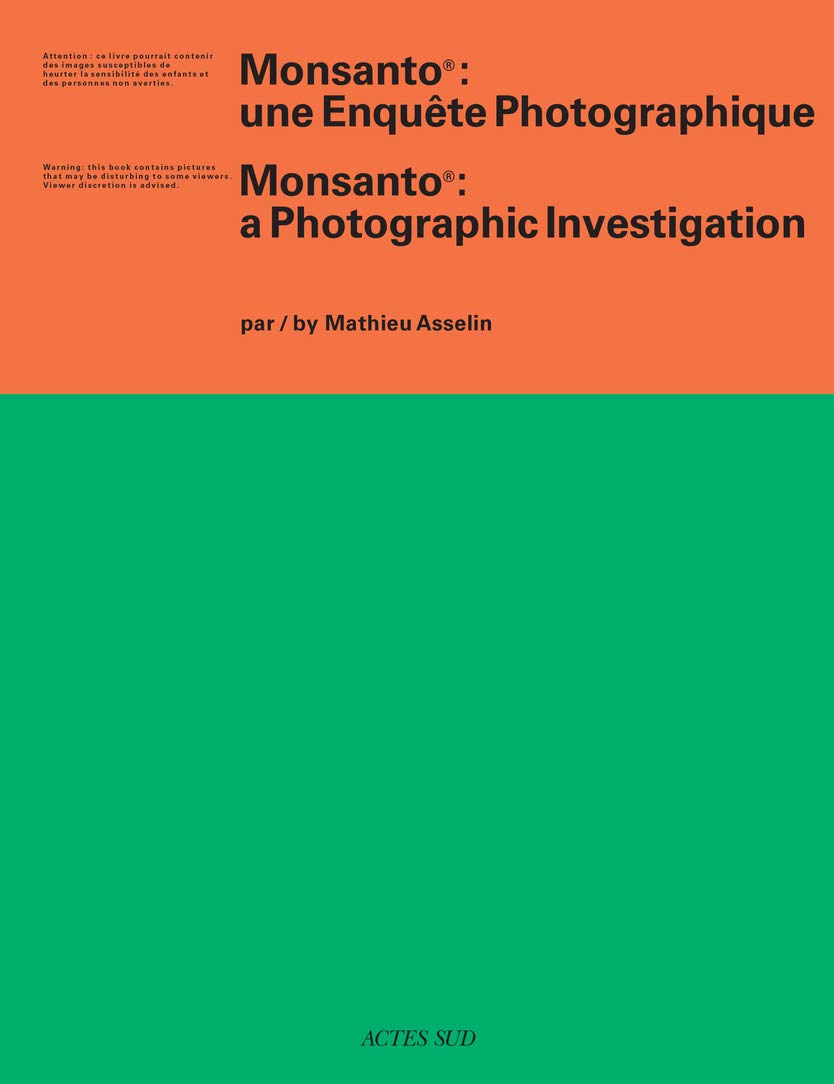 Videoconference
Free entrance
Mathieu Asselin is a photographer. He was born in 1973 and lives and works between Paris and New York.
He began his career working on film productions in Caracas, Venezuela, but shaped his photography practice in the United States. His work consists primarily of long-term investigative documentary projects, such as his latest book Monsanto: A Photographic Investigation, which won the Kassel FotoBook Festival Dummy Award in 2016, the Aperture Foundation First Book Award in 2017, and was shortlisted for the Deutsche Börse Photography Foundation Award in 2018. Rencontres d'Arles in France, Photographer's Gallery in London, Fotomuseum Antwerp in Belgium and the European Parliament in Strasbourg are among the recent venues where his work has been exhibited.
His book Monsanto: a photographic investigation was published by Actes Sud in 2017 for the French edition. His work devoted to the multinational Monsanto is presented as an incisive investigation, conducted on the responsibilities of the American agri-food giant. This type of work tends to question the boundaries of art, since it constitutes a real work of investigation whose stakes are clearly political.
His intervention will allow a fertile meeting between the institutions of Saint-Etienne which are engaged in the preparation of the international colloquium "Contemporary Arts and the Anthropocene" which will be held on October 13, 14 and 15, 2021 (UJM - Eclla and EVS; ENSASE; ESADSE; Catholic University of Louvain; University of Genoa) with the support of the Urban School of Lyon.
The conference is open to all.
Registration and more information via this link.
Contact: Danièle Méaux (daniele.meaux@univ-st-etienne.fr)